Come and experience with the best Perfumes for her Valentine, 2017! Giving a cute gift of love this Valentine's Day and showing your affections...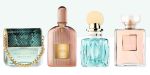 Come and experience with the best Perfumes for her Valentine, 2017!
Giving a cute gift of love this Valentine's Day and showing your affections with something special and romantic. Valentine 2017, you can find many unique ways to proclaim your love for your nearest and dearest. What do you think about a perfume jungle out there and whether you're looking for the perfect fragrance for your wife, girlfriend, mom…? Check out our rank for some of the best-selling perfumes this season.
15/ Escada Agua Del Sol Eau de Toilette Spray for Women.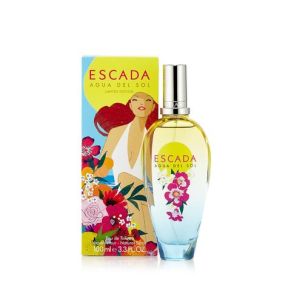 The new sweet floral – fruity mixture begins with mandarin, Asian pear ice cream, frozen raspberry sorbet, Italian citrus peel and pink pepper. The heart combines rose petals, apricot and a fruity cocktail. The warm base includes tonka bean, sandalwood and white musk.
Why she loves it: Long lasting fragrance, for all skin types, it is recommended for casual use.
14/ Flowerbomb By Viktor & Rolf For Women

.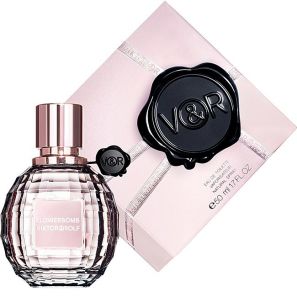 A heart is floral and opulent with intensive, sweet and pure Sambac jasmine, seductive Centifolia rose, freesia and Cattleya orchid. Musk and patchouli in a base wrap us with an oriental scent, while its milky and powdery notes gently fondle our skin. It consists of jasmine sambac, cedar, labdanum, aquatic green accord, peony, brown sugar accord, mint leaves, pink pepper, limone primo fiore
Why she loves it: For all skin types, it is recommended for casual use.
13/ Victoria's Secret Bombshell Eau De Parfum.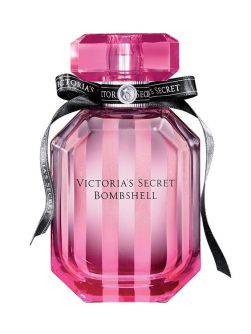 It starts with with Citrus notes and Brazilian Purple Passion Fruit for bright, irresistible sparkle. Shangri-la Peony from Tibet and Madagascan Vanilla Orchid add avibrant, exotic rush. Italian Sunstruck Pine give the Bombshell its unique siganture. Captured at the moment the Ligurian Pine is warmed by the afternoon sun, the note adds aromatic warmth, and makes Bombshell part of an entirely new fragrance category: Fruity Aromatic Floral.
Why she loves it: Sexy and feminine scent, Great mix of floral and flirty.
12/ Miu Miu L'eau Bleue.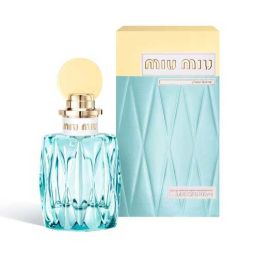 Like the original, the new composition was also developed by perfumer Daniela (Roche) Andrier. Spring flowers of lily of the valley in the top go into the heart of green notes and white flowers covered with morning dew. An akigalawood accord, a molecule developed by Givaudan which smells of patchouli, peppery notes and woody flavors of oud, forms the base of the perfume.
Why she loves it: Youthful, colorful, sophisticated, and unique, the Miu Miu L'Eau Bleue fragrance offers a contemporary vision of the lily of the valley twisted with akigalawood—it's a fragrance that's all about freshness and joy.
11/ Giorgio Armani Code Eau de Parfum Splash Women.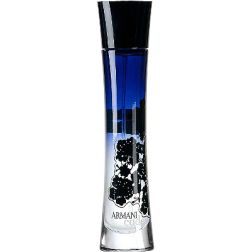 This seductive aroma stems from its complex mix of scents: blood orange, pear sorbet, and ginger upfront; orange blossom, honey, and jasmine in the middle; rounded out by a woodsy vanilla note.
Why she loves it: Boyfriends, husbands, and admirers love it, smells sophisticated and expensive.
10/ Versace Bright Crystal Eau De Toilette.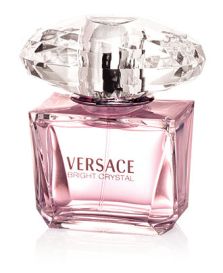 The pink colored bottle announces softer and more luminous fragrance in comparison with Crystal Noir. Nowadays popular fruity note gives the composition slightly gourmand nuance. The top notes are pomegranate, Yuzu and frosted accord. Peony and magnolia are in the center of the composition, while waterly fresh lotus note moderates the intensity and sweetness of the floral accords. The opulent base introduces amber note extracted from plants, musk and red woods.
Why she loves it: Bright crystal is light and feminine. It's a fresh, clean scent. Very classy.
9/ Cashmere Mist By Donna Karan For Women. Eau De Parfum Spray.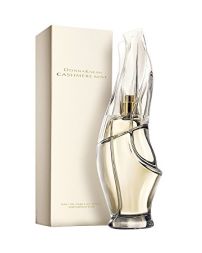 Cashmere Mist Eau de Parfum is an intensified version of Donna Karan's beloved scent. The rich parfum opens with a bust of Moroccan jasmine, lily of the valley and bergamot and is marked by the warm undertones of sandalwood, amber and musk, wrapping your skin in fragrance that feels just like cashmere. It consists of bergamot, jasmine, lily of the valley, suede, cashmere accord, sandalwood, amber, musk, vanilla.
Why she loves it: A complex mix of fruity, floral, and musky that evolves as you wear it, men love it.
8/ Dior J'adore Eau de Parfum.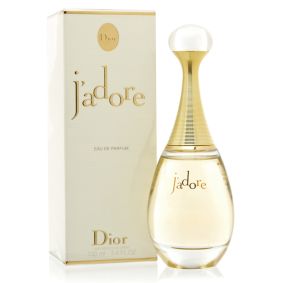 J'adore is a luminous fragrance. Its opulent, golden scent shimmers on skin like sunbeams. The classic and ambitions of this fragrance reflects in the bottle shaped like Greek amphora. J'adore presents a new conception of Dior feminity, a scent so new and so in line with Dior style at the same time – sweet but balmy, slightly sharp floral with fresh mandarin in the top; jasmine, plum, orchid and rose in the heart; and amaranth, musk and blackberry in the trail.
Why she loves it: A classy, sophisticated brand with a hint of sexiness, makes you smell expensive.
7/ Burberry My Burberry Festive Eau De Parfum Spray.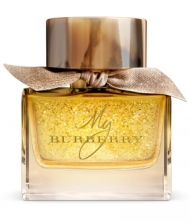 Drenching sweet pea in a pool of freesia with a touch of geranium, Burberry's festive fragrance is seductively sweet, inspired by a London garden after the rainstorm. Also, this edition is characteristic for a ribbon in light golden color which glitters discretely. Top notes of the composition accentuate sweet peas, bergamot and herbal freshness of geranium, announcing golden quince and honey flowers of freesia in the heart.
Why she loves it: My Burberry Festive tends to be one of the most highly regarded of perfumes due to its easily recognizable and alluring essence. Perfect for all seasons, this is a great perfume if you're a fan of floral.
6/ Trésor Midnight Rose Lancôme for women.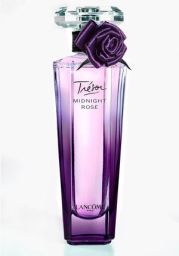 Love at first sight which happened between gentle rose petals and red fruit zest of raspberry continues with a hint of peony and jasmine, in an elegant and sophisticated way. Insolence felt in a heart comes from pink pepper and a dose of gentleness from currant buds. Base notes provide tranquility and comfort– composed of warm and soft vanilla, woody nuances of Virginian cedar and sensual musky veil.
Why she loves it: With a romantic blend of fruity and creamy scents, this should be your go-to perfume when you want to play up your femininity.
5/ Chanel No 19 Eau de Parfum Spray.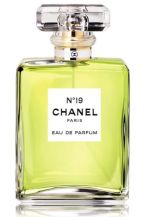 Number 19 Eau de Parfum is a floral-woody-green fragrance, a white and green floral harmony. It is a unique blend of light-heartedness and sophistication, not simply a different concentration, but an olfactory reinterpretation, which is faithful to the spirit and base notes of the original composition. Top notes: green notes and bergamot. Heart: rose and iris. Base: vetiver, oakmoss and leather.
Why she loves it: Chanel No 19 is a light and well-balanced perfume that works well wherever you go. So if you're a fan of roses and want to get compliments, give this a splash.
4/ Lancome La Vie Est Belle L'Eau de Parfum Spray

.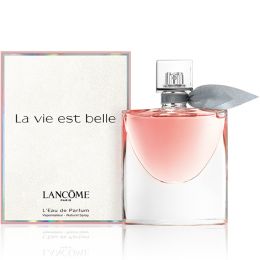 This gourmand yet elegant composition is developed by perfumers Olivier Polge, Dominique Ropion and Anne Flipo. The final formula is the result achieved after three years of probation and 5000 versions. Iris is the key ingredient of the perfume, surrounded by orange blossoms and jasmine in the heart. The composition's opening provides fruity flavors of black currant and pear, while the base is warm, gourmand and powdery due to almond-like accords of tonka bean, praline, patchouli and vanilla.
Why she loves it: A powerful smell for the woman who is both bold and feminine, good for an expensive night out.
3/ Tom Ford Private Blend Cafe Rose Eau de Parfum.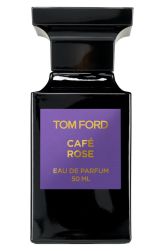 Cafe Rose by Tom Ford is a Chypre Floral fragrance for women and men. Cafe Rose was launched in 2012. Top notes are saffron, black pepper and may rose; middle notes are Turkish rose, Bulgarian rose and coffee; base notes are incense, amber, sandalwood and patchouli.
Why she loves it: Makes you feel sexy and luxurious, only one spritz needed for the entire day.
2/ Tom Ford Orchid Soleil Eau de Parfum.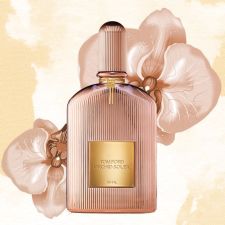 Orchid Soleil is a vibrant, radiant and sensual scent that is said to capture the magic of the most brilliant sunshine. The composition opens with spicy notes of pink pepper, bitter orange and cypress. Its vibrant heart blooms with red spider lily and tuberose, enveloped by the warm base of chestnut cream, vanilla, patchouli and orchid.
Why she loves it: the new scent captures the seductive warmth, a radiant and sensual force of nature.
1/ Yves Saint Laurent Eau De Parfum Spray for Women, Black Opium.
Black Opium, the new fragrance announced as a rock & roll interpretation of the classic that should highlight the dark, mysterious side of the YSL brand. Additional accords are pink pepper, orange blossom, jasmine, vanilla, patchouli and cedar. This is a warmer scent, so it probably works best in the colder months.
Why she loves it: A warm, sexy, and irresistible scent, wearers exude luxury and mystery, smells deliciously sweet.
Related articles: