What are the best smartwatches in 2017 ? Here, 10 best smartwatches you should own. The smartwatch phenomenon began in earnest during 2015, but now...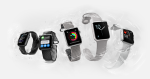 What are the best smartwatches in 2017 ? Here, 10 best smartwatches you should own.
The smartwatch phenomenon began in earnest during 2015, but now it's in full swing. Now we have a number of attractive smartwatches from tech companies and fashion brands alike.
There is a smartwatch on this list for everyone, whether you're a businessman or a woman. We've also included a variety of smartwatch operating systems on this list, so you can find the watch that works best with your phone.
10/ Garmin vívoactive HR GPS Smart Watch, Regular fit – Black.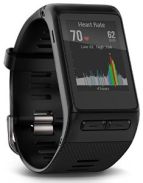 The GPS function on this watch stays true to the Garmin name with fast, reliable tracking. It also syncs with your smartphone so you can see incoming texts, emails, and alerts. The sunlight-readable, high-resolution touchscreen features smart notifications such as call, text, email, and social media notifications. The Garmin smartwatch has one of the best activity trackers on the market.
Pros: Smart notifications, 24/7 heart rate monitoring.
9/ Sony Smartwatch for Android.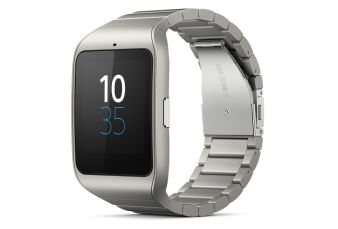 This version uses the traditional link system, so you can adjust it to get a comfortable fit. It's probably best to let a watch shop do this though, as it's not easy and you could damage the straps trying to get the pins out. The big win for the SW3 is that it was the first Android Wear watch with built-in GPS, so it's great for tracking runs, cycle rides, and even tapping into golf apps.
Pros: The battery life is fantastic, lasting for days, easy to use and user friendly.
8/ Casio WSD-F10 Smart Outdoor Watch.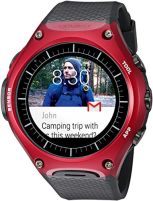 Casio's first Android Wear smartwatch is also the toughest of its kind. It is water-resistant to 50 meters of depth, as well as compliant with military standards for shock and dust resistance. The gadget features two LCD displays (one color and one monochrome), which allow it to deliver a blend of smart features and battery life that are truly impressive.
Pros: Perfect watch for tracking outdoor activities, the GPS tracking is extremely accurate, battery lasts for days
7/ LG Watch Urbane Wearable Smart Watch.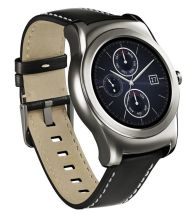 LG Watch Urbane features a beautiful, fully circular P-OLED display and excellent build quality. Feature-rich and good-looking, the smartwatch deserves the attention of everyone looking for an Android Wear device…
Pros: Environmental Biosensors, customizable watch interfaces, battery life is fantastic, lasting for days, sport.
6/ ASUS ZenWatch 2.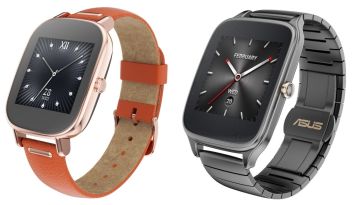 The Asus ZenWatch 2 has punched its way into our list of best Android Wear watches. It offers an attractive combination of looks, specs and value to make it an easy choice for those looking to get in on the low end. When it comes to value for the money, the ASUS ZenWatch 2 deserves a spot on everyone's shopping list. This Android Wear offering lacks some of its competitors' built-in sensors, but more than makes up for it with its price tag.
Pros: Asus Zenwatch 2 is designed to look good whether you're dressed up or dressed down.
5/ Michael Kors Access.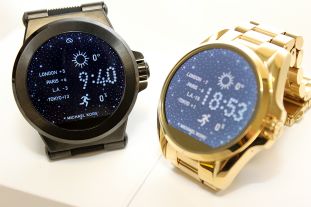 Technology meets style with Michael Kors Access Collection. Fully personalize your watch by selecting or customizing the watch face of your choice and changing out the straps to match your activity or look. The Michael Kors Access series consists of two styles: the Bradshaw Access and Dylan Access. The Bradshaw is the more female-friendly version but is chunky enough to look good on a man's wrist too.
Pros: Beautiful and stylish design; perfect for both casual and dressy occasions, bright, and high-resolution screen.
4/ Huawei Watch.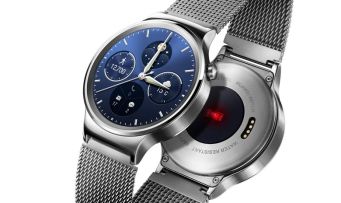 Fast forward a year or so and, while the official RRP is still much too high, there are bargains to be had for the basic model and, given it plays nicely with the new Mode interchangeable bands and can run the dev preview of Wear 2.0, it's now our top pick.
Pros: A 400×400 pixel high resolution screen that allows you to read texts, receive emails, and respond without reaching for your phone.
3/ Samsung Gear S2 smart watch.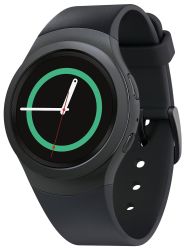 Samsung's back catalogue of smartwatches has been, to put it mildly, poor. The vast array of Gear-branded wearables have been bulky, ugly and running an operating system devoid of killer features and decent apps.
The Gear S2 hopes to change this. I'm happy to report that in pretty much every area it achieves this. The Gear S2, with its circular display, is the first in the series that actually looks good.
Pros: Bright, sharp display, and rotating bezel is the best wearable feature yet.
2/ Samsung Gear S3 smartwatch:
This is the first smartwatch that feels completely functional on its own merits, easily allowing you to separate from your cellphone, even forget its existence for large periods of time.This is a device that makes an incredibly strong first impression, even if tiny flaws eventually do manifest. It's a bigger, better, more refined take on Samsung's smartwatch formula, and the company threw in every feature it could think of. That rationale is Samsung through and through, and it makes the Gear S3 worthy of your consideration, even if now might not be the best time to buy a smartwatch.
Pros: Still has the best smartwatch interface, excellent performance, and respectable battery life.
1/ Apple Watch Sport Series 2.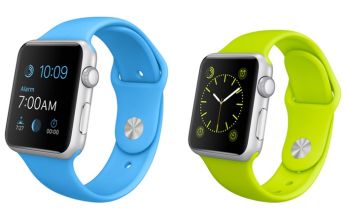 The Apple Watch is solely responsible for turning the smartwatches into mainstream products. It is also the perfect sidekick for your iPhone. With this watch on your wrist, you can make calls, send text messages, browse through emails, and even track your fitness activity – all this without the need to even take your phone out.
Pros: lightweight and comfortable, and convenient.
Read more Tech articles: