What are the best creative Valentine gift ideas in this season ? Valentine's Day is a day to celebrate romance, love and devotion. It is...
What are the best creative Valentine gift ideas in this season ?
Valentine's Day is a day to celebrate romance, love and devotion. It is usually celebrated by giving friends, family and especially significant others flowers and gifts to show affection.
Women appreciate knowing their men listen to them and value their interests. So a man can win over his Valentine by taking her to a dream destination she has mentioned always wanting to visit. On the other hand, a woman can make Valentine's Day memorable for her date by dressing up in the types of clothes he most likes to see her in, may be choose a surprised present, and show the Valentine that she considered her man when getting ready for the romantic day rather than just dressing for herself.
If you aren't usually big on holiday of red roses and chocolates, and you want a Valentine's Day you'll remember years from now, let's take a look Faveranking's list of some Creative and Meaningful Gifts for Couples in 2017.
1/ FOR GLAMOROUS WOMEN.
  *  Best-selling perfume of 2016: Chloé Eau de Parfum.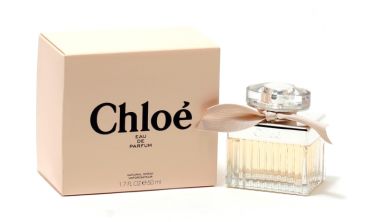 The new eponymous eau de parfum by Chloe is quite a departure from the once-popular tuberose composition of the same name. A light and fresh yet seductively strong and self-possessed scent, the new Chloe fragrance is in no way its predecessor's timid younger sister. Just like all Chloe's bold, arty and free-spirited designs, the fragrance is feminine in a rather non-traditional, not all-out-girly way. Its accords expertly play against each other and they seduce the audience by being both elegant and daring at the same time.
Why she loves it: A warm, sexy, and irresistible scent.
  *

Kevin Aucoin Sensual Lip Satin, Velvet, 0.02 Fluid Ounce

.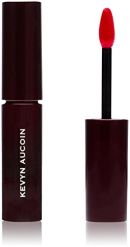 The holidays are over, but that doesn't mean you can't still rock a serious red – just make it a brighter candy apple shade with a pretty satin finish. And be sure to use a lip scrub beforehand – flaky skin and red lipstick don't mix well.
Why she loves it: Sexy colors, good quality.
* Yves Saint Laurent Eau De Parfum Spray for Women, Black Opium.
Black Opium, the new fragrance announced as a rock & roll interpretation of the classic that should highlight the dark, mysterious side of the YSL brand. Additional accords are pink pepper, orange blossom, jasmine, vanilla, patchouli and cedar. This is a warmer scent, so it probably works best in the colder months.
Why she loves it: A warm, sexy, and irresistible scent, wearers exude luxury and mystery, smells deliciously sweet.
2/ FOR YOUTHFUL WOMEN.
 * Kate Spade New York Knot Clear/Gold-Tone Bangle Bracelet.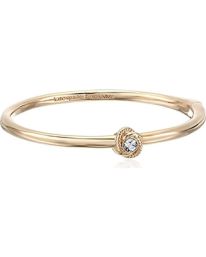 It's great for best friends, sisters, moms, girlfriends, and wives alike. It's simple enough to avoid clashing with any particular style, and yet the sentiment transcends through time and relationships.
Why she loves it: Looks great, youthful style and color, good price.
 * Guess Chelsea Women's watches.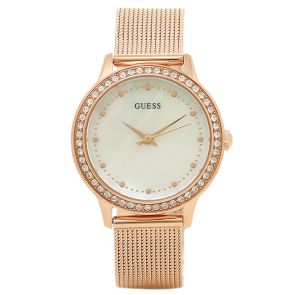 You can tailor these watches to suit the recipient's taste and style.  Watch heads and straps are sold separately, so you can customize the look…keeping it simple or going all out.
Why she loves it: Good quality, luxury present.
* Polaroid ZIP Mobile Printer .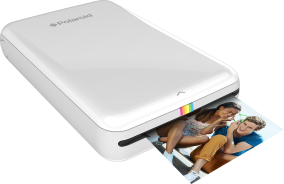 Some of the best Valentine's gifts offer special moments much longer than just the biggest date night of the year. This is one of them. It's an opportunity to print the memories of your relationship – or her fav moments with friends. No matter how you dice it, that's good fun.
Why she loves it: Easy to use, great fun.
*  *  * See more gifts for women at:
– Best perfume for women in Valentine 2017.
– Best Valentine gift ideas for women 2017.
– Best Lipstick colors for women 2017.   
3/ FOR ELEGANT MEN.
* Yves Saint Laurent La Nuit De L'Homme Eau De Toilette Spray.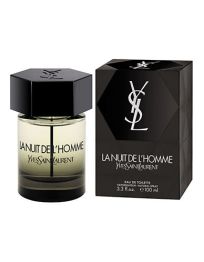 Yves Saint Laurent La Nuit de l`Homme is a new masculine representative of the house of YSL and it appeared on the market in March 2009. The perfume is announced as one full of contrasts and tensions. Its flacon is dark and powerful, as if it were announcing powerful ingredients it carries in itself. A veil of mystery and an explosive spicy accord reveal cardamom with sparkling freshness of bergamot, lavender and cedar, which stand for strength of men. Cumin and vetiver in a base ensure a sensual finish and an opulent, elegant closure.
Why he loves it:: Soft and sweet scent, not overwhelmingly powerful and yet it's far-reaching, women find it intoxicating.
* Hermès Terre d'Hermès for men.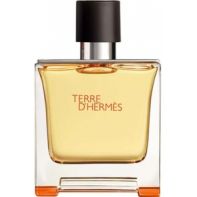 Terre d'Hermès is how this all-powerful cologne smells. What's more, this is what reflects the whole power of alchemy. Earth, Water and Air – here are three elements that energetically intermingle to dream up this woody, vegetal and mineral aroma. This vertically structured scent is based on an alchemy of wood, the scent first introduces the gaiety of orange, the bitterness of grapefruit and the vivacity of pepper and of fresh spices. Dominated by cedar, the fragrance goes deeper with the sweetness of resins and the impalpable voluptuousness of benzoin.
Why he loves it:: Vibrant and sexy scent, great for all occasions.
4/ FOR ACTIVE MEN.
*21 Piece Travel Tool Kit in Brown Leatherette Case.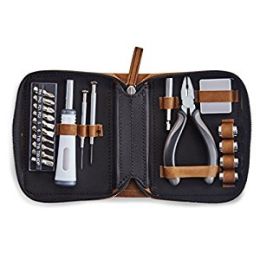 This is a 21 piece travel tool kit, including faux leather case, 10 screw bits, bit driver, mini-slotted, mini-philips, extension, pliers, 3ft measuring tape and 4 sockets.
Why he loves it: useful, intelligent design.
*  Astro Gaming A40 TR Headset + MixAmp Pro TR for Xbox One.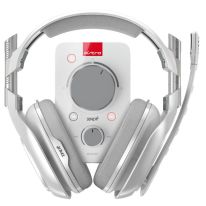 ASTRO Gaming makes great headsets, and are universally known as luxury/premium headsets, a fact that was proven while using them, but they are worth it for any gamer that appreciates great audio.
Why he loves it: Solid design and build, excellent sound quality.
* ASUS ZenWatch 3.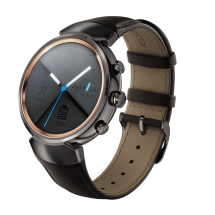 ASUS has delivered what is likely the most well-rounded smartwatch to date. With a beautiful design, great display, excellent performance, and solid hardware, it's very difficult not to fall in love with the ZenWatch 3. If you know the smartwatch concept is for you, the ZenWatch 3 is a great choice and you almost certainly won't be disappointed.
Why he loves it: Beautiful design, great display, excellent performance.
*  *  * See more gifts for Men at: